READ ALONG WITH SUPERINTENDENT OWOH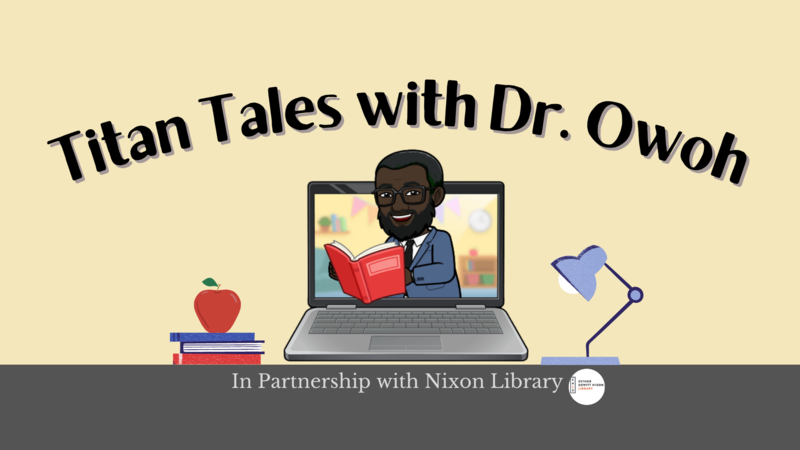 Titan Tales with Dr. Owoh is a fun way to promote literacy and help young children become great readers. The focus will be on fostering a passion for reading phonics, building content knowledge and vocabulary.
Watch and read along as Dr. Owoh reads aloud fun children's books and asks questions about the books to help scholars better understand the story.
Titan Tales with Dr. Owoh can be viewed every Friday on the district website and the JNPSD Facebook, Twitter, Instagram and YouTube platforms.
The reading initiative is done in partnership with the Esther DeWitt Nixon Library - Central Arkansas Library System in Jacksonville. Parents and scholars may also watch Titan Tales with Dr. Owoh on the library's social media platforms.
Parents/guardians are encouraged to watch the videos with their children at their convenience.