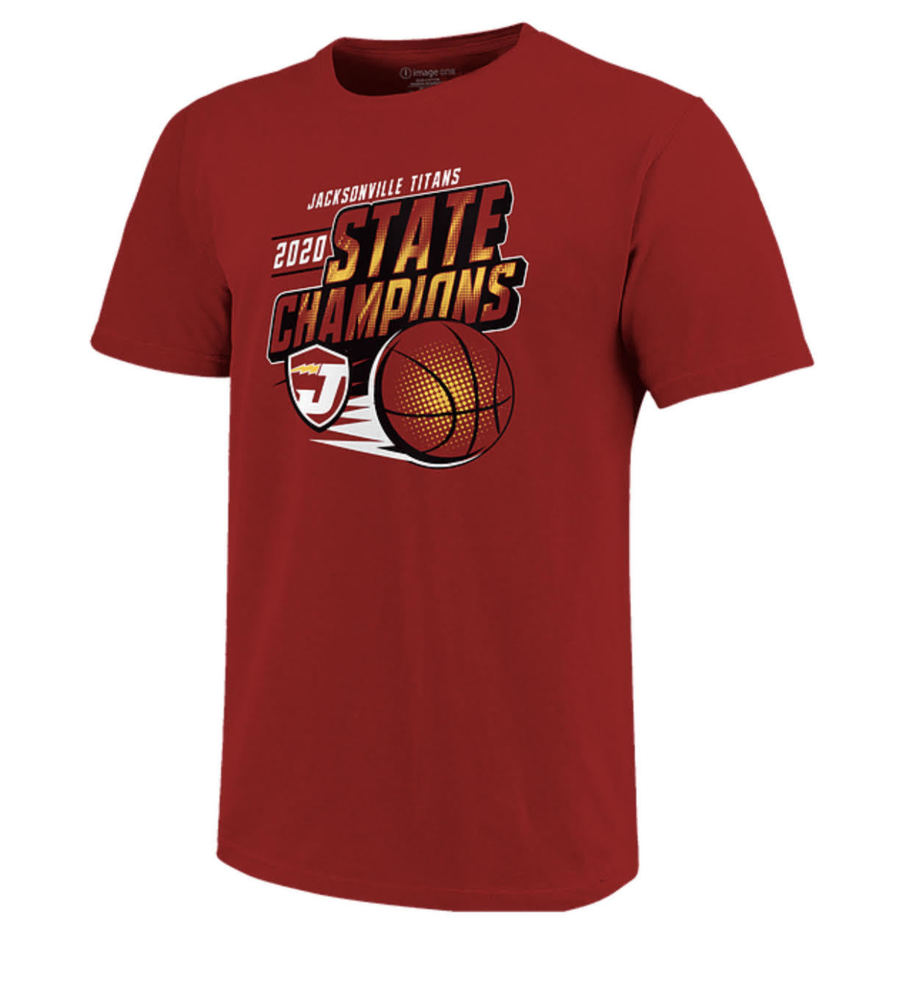 Jacksonville Titans 2020 State Championship Shirts
Cheesa Williams
Friday, October 09, 2020
Jacksonville Titans 2020 State Championship Shirts
The Varsity Basketball Boys are currently hosting an athletic fundraiser. Sports fans can purchase a 2020 State Championship shirt online at https://imageone24888.wixsite.com/imageone/aaa-store
The cost is $20. You can pay by card!
October 18th is the last day to place orders.
There are three ways to receive shirts after placing order:
1) Shirts can be mailed to home address; $8 shipping cost.
2) Shirts can be picked up Monday, October 26th from 4:00 pm - 5:30 pm at the Auxiliary Gym.
3) Shirts can be picked up at the Titans' first home game on November 11th.
For more information, contact Coach Brown at jobrown@jnpsd.org or call (479) 774-1809.