Parents, if your scholar will be in grades 7-12 in the fall - and they are interested in playing football - please click on this link.
https://5il.co/1b798
. You can read important information about summer workouts, practices, sports physicals and schedules.

The District Office and all JNP schools will be closed Monday, May 30 in observance of Memorial Day.


If you are a business owner and would like to work with Jacksonville High School, please join us on June 8, 2022 @ 9:00 am for a Career Pathway Presentation and School tour.

Attention JHS Parents and *Current* 8th Grade Parents: Please fill out the virtual interest form if you are seriously considering virtual school for your scholar next year. (2022-23) By completing this form, you are NOT registering for virtual school. The district is attempting to get the number of scholars who wish to be virtual or remain virtual. Click the link to access the form.
https://forms.gle/59im82VUK9dQCAyh9

Semester Exam Schedule: Monday 1A 8:20 - 9:25 2A 9:30 - 10:35 3A 10:40 - 11:45 Tuesday 1B 8:20 - 9:25 2B 9:30 - 10:35 3B 10:40 - 11:45 Dismissal with forms will be 11:45-12 with a ride and signed form. Buses will run at normal time. Wednesday 4A 8:20 - 9:25 4B 9:30 - 10:35 Thursday 5A 8:20 - 9:25 5B 9:30 - 10:35 Dismissal will be at 10:35-10:50 with a ride and signed form. Buses will run at normal time. Friday is a make up testing day. Only scholars that have to make a test are required to attended that day. Buses will run at normal times.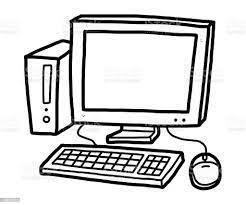 JNPSD will host a Military Spouses Breakfast on Monday, May 23 from 9:00 am - 10:00 am inside the Titan Arena Hospitality Room. The attire is casual. Small children and their siblings are welcome to attend. Spouses do not have to have children enrolled in JNPSD to attend the breakfast.


Seniors can drop off Chromebooks on Monday, May 16 & Tuesday, May 17 from 9:00 am - 12:00 pm. All other items, including cap & gown, t-shirts, tickets and yearbooks can be picked up on Friday, May 20 at 11:00 am during graduation rehearsal. Thank you.

The last day of school for scholars is May 27. (excluding seniors)

Seniors MUST come to graduation practice (Friday, May 20, 2022) in order to walk in the graduation ceremony and receive tickets for graduation. Practice is at 11:00 am. Graduates MUST be at JHS by 8:15 a.m. the morning of graduation. (May 21, 2022)

Due to weather, the soccer match at Benton scheduled for today has been moved to Monday, 5/9.

No Sunday development session for any Titan football player. Enjoy Mother's Day. Remaining sessions for 5th and 6th grade development sessions are scheduled for May 15 & May 22. No junior high skill work on Friday. Only on Mondays through May 23.