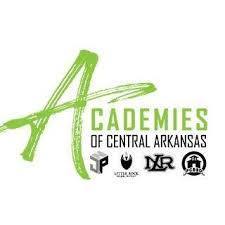 Career Exposure Event
Cheesa Williams
Wednesday, November 04, 2020
Academies of Central Arkansas Career Exposure Event
Jacksonville High School is excited to announce that our freshman scholars will be attending this event on December 1st.
A key component to the Academies model is career exposure for the students. That begins with the Career Exposure Event for freshmen students where they get to engage with businesses from throughout the region. This year that event will be held virtually for two hours a day over the course of three days.
We need businesses to build out virtual booths at the event, upload videos and promotional materials, provide descriptions of jobs at their companies, and be online in the event platform during the times students will be visiting so they can chat with students to help them learn about their companies and careers.
Tuesday, December 1 - 9-11 a.m.
Wednesday, December 2 - 9-11 a.m.
Thursday, December 3 - 1-3 p.m.
If your business is willing to do this, please register by Friday, November 6. http://bit.ly/AcademiesCEE